I did not receive my verification email. What should I do?
Verification email via Website: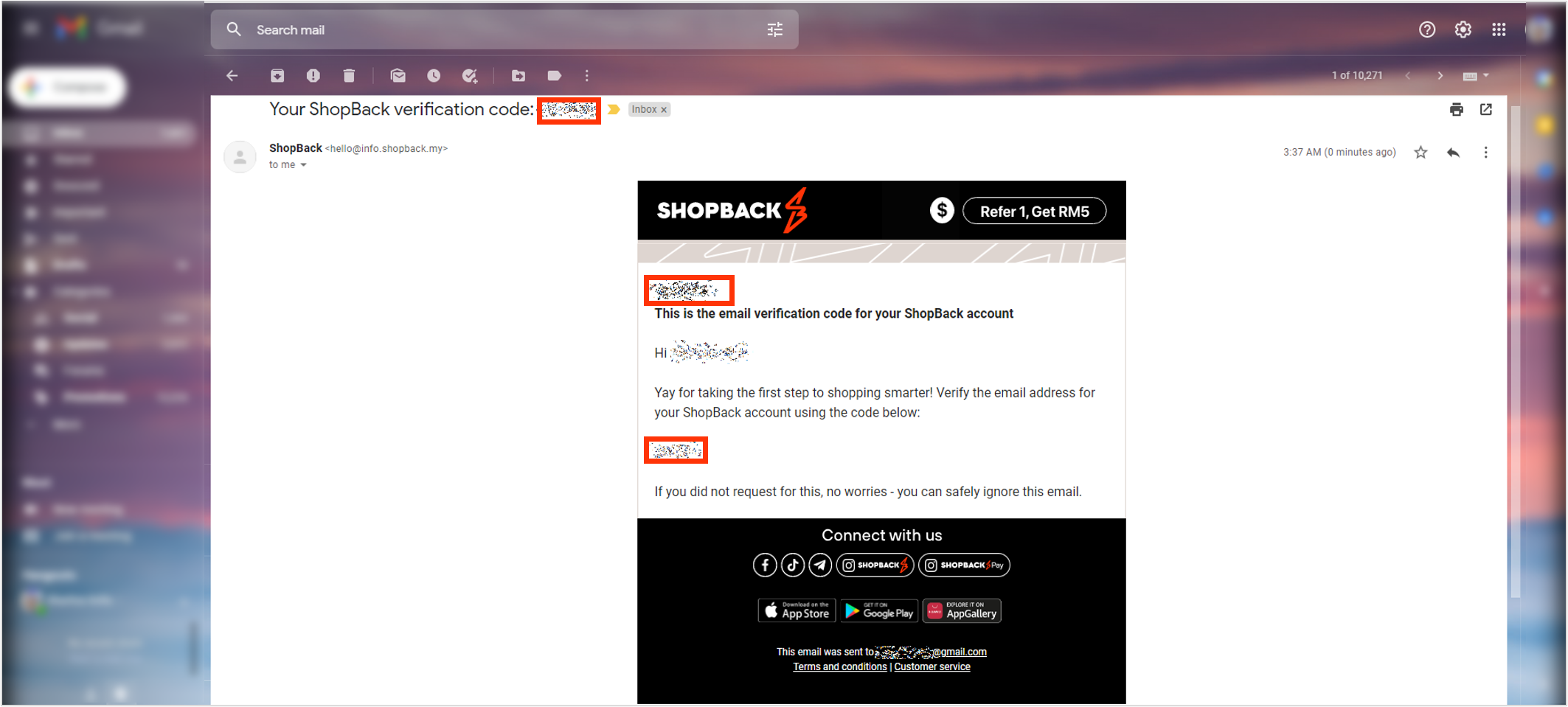 Verification email via device: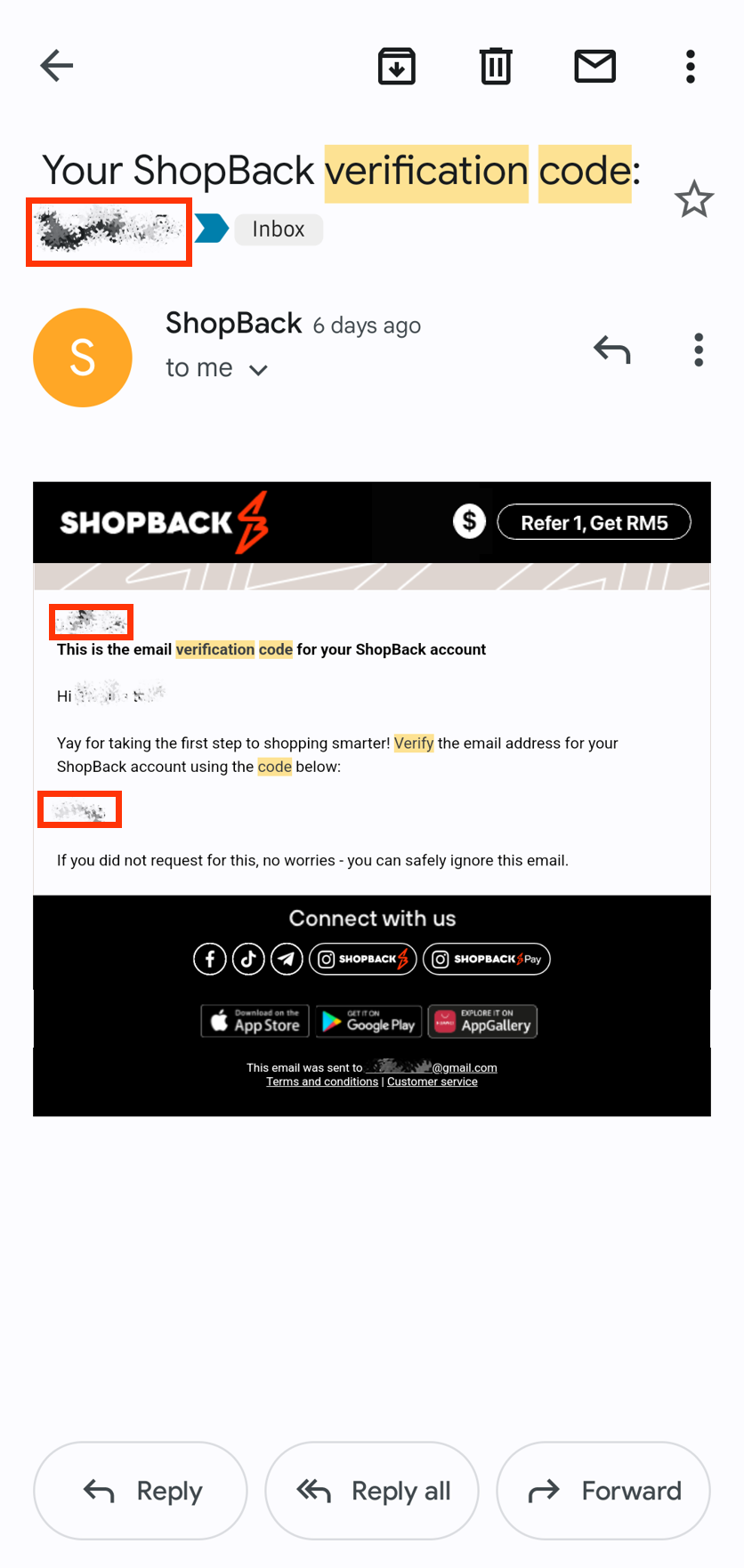 If you have yet to receive the ShopBack verification email within 5 to 10 minutes, kindly check if:
1) Typo: Check whether the registered email address is spelt correctly. It might seem impossible, but it happens quite frequently.
2) Refresh: Sometimes, you will need to manually refresh your web browser to check for new verification emails.
3) Blocked address: Check other folders of emails such as spam/junk folders just in case your email provider has accidentally blocked emails from Shopback.
And if you registered the wrong email address or there's no ShopBack verification email in your spam/junk folders. Please reach out to our Customer Service team via ShopBack Virtual Assistance. We will be glad to assist you! 😊
Can't find what you need? Reach out to us!