How can I update my default payment method?
To update your default payment method, kindly follow the steps below:
a) Log in your account to ShopBack Mobile App
b) Go to Profile Account
c) Go to "Add/Manage Payment Methods"
d) Change your Default Billing Card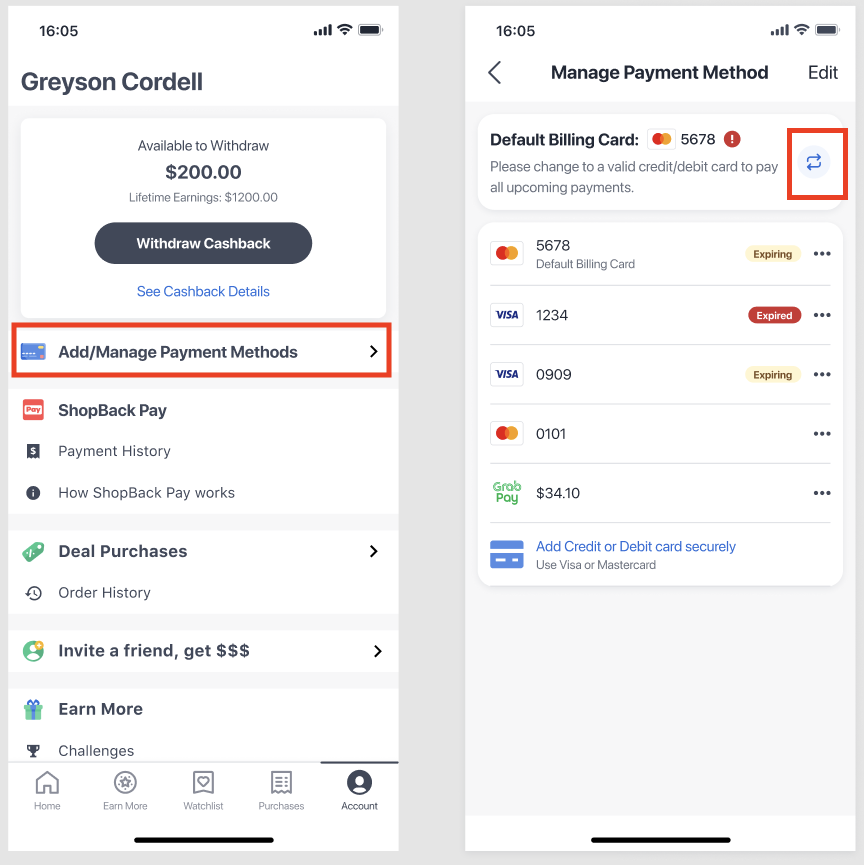 Good news! You can also pay your 1st instalment using Cashback or any of your linked cards on your ShopBack account. Then your subsequent instalment payments will be deducted from your set default card.

Upcoming payments will be charged to your 'Default Billing Card'
Can't find what you need? Reach out to us!